One Stop Service
Date: 2016-12-07 16:25:27.0
OEM (Original Equipment Manufacturer)
Is manufacturing products according to the customers' design. Usually this kind of business is run by newly-opened factories or those not willing or able to have their own brands.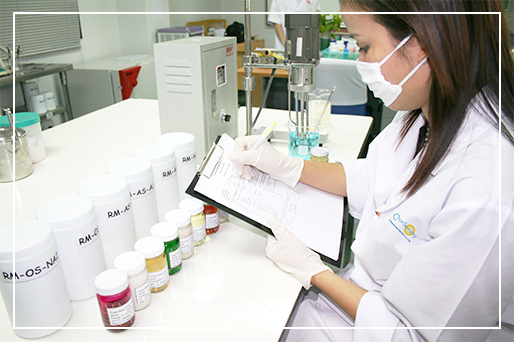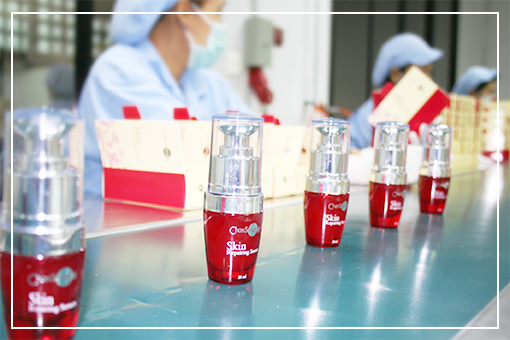 ODM (Original Design Manufacturer)
Is manufacturing own products, then sell to customers so they could rebrand the products. Mostly are evolved OEMs in order to increase their products' value and leverage.
Interested in the all-in-one cosmetic business? Contact us.
We will give you one-stop-service.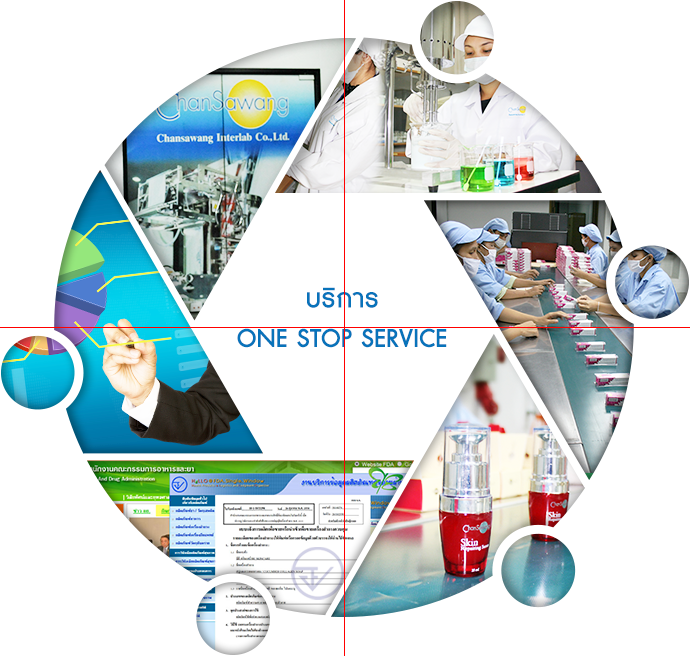 OEM/ODM Service cost estimation
Customers can pick any kind of service as needed, which starting fee as follows:
Formulation research and development.
*Starts from 5,000 Baht/Formulation, actual price depends on the extracts (20 days)
*The company will test the product until the customer is satisfied. The first 3 tests are free of charge.
Made-to-order cosmetics
*Minimum 5 kg/type.
*Starts from 3,500-25,000 Baht, depending on the extracts used.
*In case of budget constraints, the customer can set price per kg and declares the product.
The company will have a counter-offer after some deliberation.
*The customer pays 50% up front, another half by delivery day.
*Production will take 30-45 days after the formulation is devised.
Food and Drug Administration Thailand registration service.
*Service fee: 3,500 Baht
Logo design: 1,000 Baht/design
Sticker design: 500 Baht/design
Package design: 2,000 Baht/design
Packaging:
*5-10 Baht/set , depends on customer requirements
" 8 Steps to own a cosmetic brand "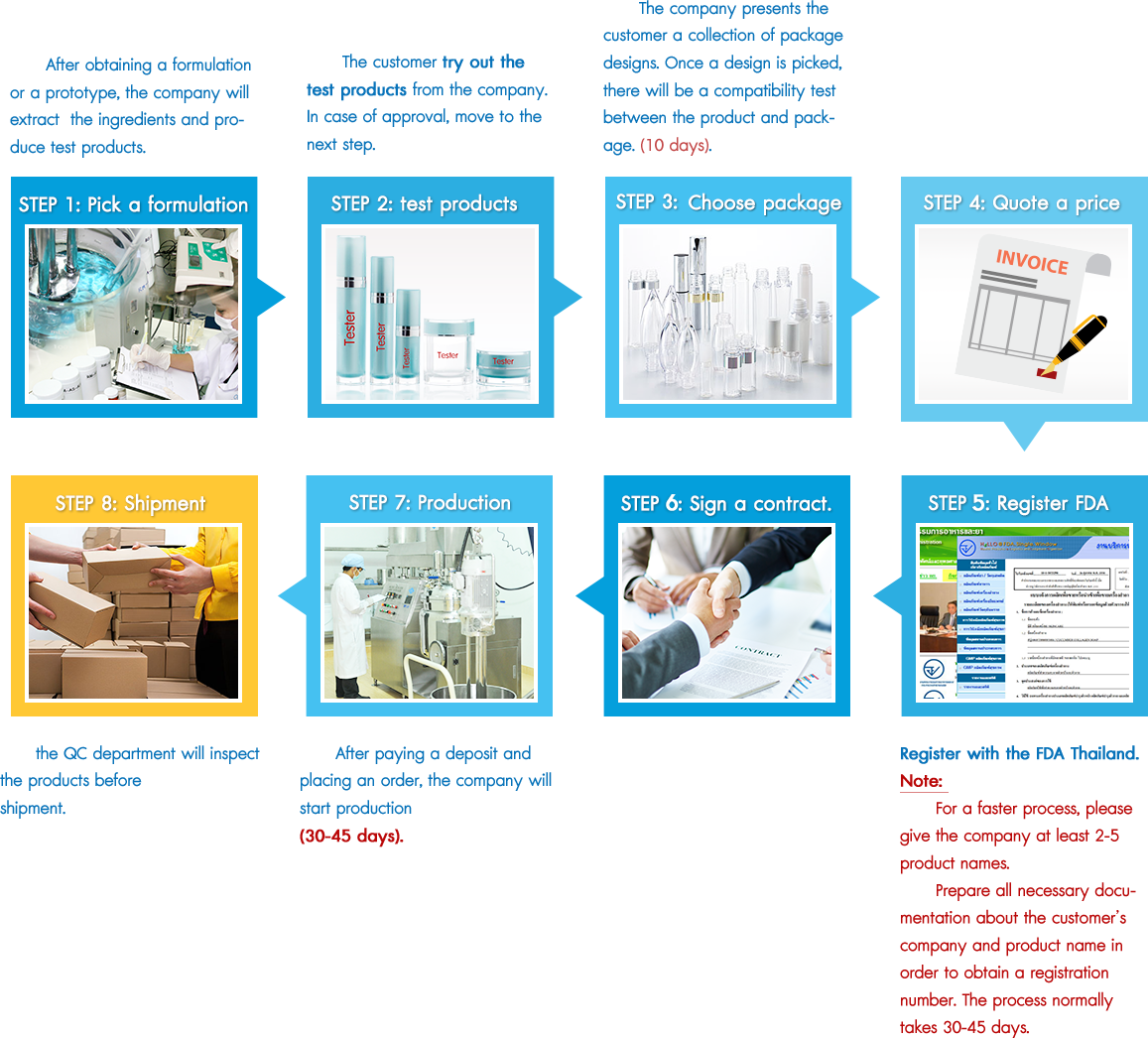 Interested in order and catalogue information?
Please fill in the form below.